Skip to Content
Luxury Vinyl Planks with Amazing Designs
Wade Distributors, Inc is a major flooring products distributor and our professional style team is proud to provide you with the guidance needed to figure out how to set up your room or office for success with Luxury Vinyl flooring. Our quality vinyl selection can help you add luxury and elegance to any room so you can impress your guests and family while also staying cost-effective. We are proud to offer Luxury Vinyl that looks just like stone or wood. Our team will ensure that your new flooring provides a more natural look that embodies functionality and beauty.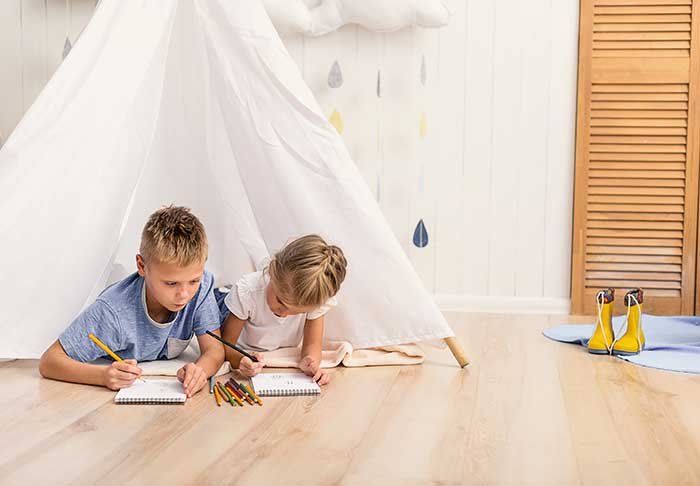 Benefits of Vinyl Flooring
Given all of the luxurious benefits of vinyl flooring, it comes at a surprisingly low cost. There have been amazing advancements in the production of vinyl that allows us to pass savings onto you. It has become a very eco-friendly choice as vendors have switched to using recycled materials to help build a stronger flooring option. Given these upgrades to luxury vinyl, this type of flooring is becoming more than ever a solid choice for your home or office. Here are some of the other added benefits to the new and improved vinyl flooring:
Added durability to help it last much longer
Resistant to scratches, dents, scuffs and stains
100% water resistance from the top only. Spills should be cleaned in a timely manner.
Ease of installation with click and glue down options
Cost-effective for large or small rooms
You can trust Wade Distributors, Inc to make sure that we provide you with the best options for vinyl flooring and installation. Our style team will work with you in order to choose the perfect look for your remodel. Let us help your home take a new life in your next flooring project.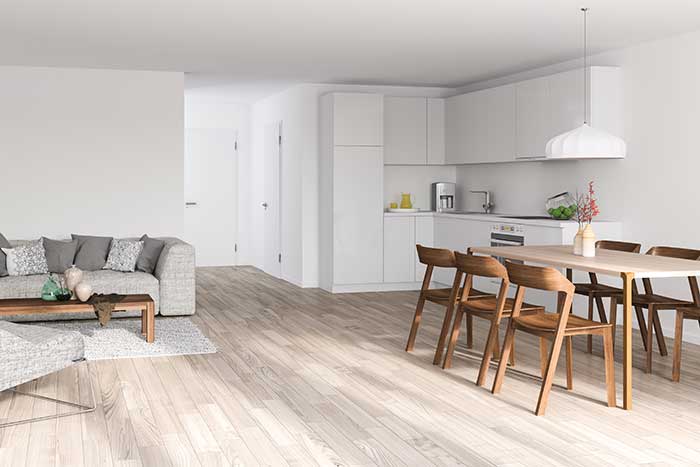 Care & Maintenance for Vinyl Flooring
The one thing that has thankfully stayed true with vinyl since its inception is the ease of care and maintenance. While they are resilient to stains there are still a few easy routine cleaning tasks you can do to help the flooring keep its brilliance and last longer:
Using a doormat at your entrances and exits to the room to curb dirt and dust.
Sweeping up daily using a broom or dust mop.
Use mats with your heavy furniture to prevent dents.
Don't soak your floors when you mop, use a damp mop instead.
Vinyl flooring is made for easy care and maintenance in your home and/or office. You can keep them looking new for longer following these simple cleaning tactics. If you ever have questions about upkeep specifically for your floor, our professionals at Wade Distributors, Inc is always happy to help guide you with cleaning solutions.
Installation of Vinyl Flooring
Our installation team at Wade Distributors, Inc have the knowledge and the tools to get your new vinyl flooring installed quickly and professionally. There are some things that you can do before we come over to install your new vinyl flooring to make sure that we can get in and finish the job efficiently:
You can either have us or another team come in to move all the furniture out of the room.
Painting prior to us doing the installation eliminates the chance of spilling it on your new flooring after we are finished.
Our installation team will come in and professionally measure the room as well.  We also have the proper tools to remove all wood trimming and cut the vinyl planks to ensure that they fit securely in your new room. Call us today and let us help you with your new vinyl flooring from purchasing to laying the last plank.
Request Your Free Estimate