Skip to Content
Services Offered By The Gulf Coast Flooring Specialist
Wade Distributors is the premier flooring company in Mobile and Foley, Alabama, but we also offer several additional services for homeowners. Whether you need help with financing, in-home measurements, installation or interior design consultation, we're here to help!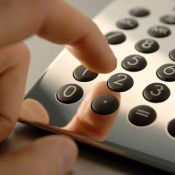 Financing
When you have your sights on new flooring or been dreaming of remodeling your kitchen or bathroom but don't have the funds, we can help. We offer several options for financial assistance to cover a variety of home improvement projects.
In-Home Measurements
Ready to tackle your flooring project, but you're not sure how much materials you need? Ask about our in-home measurement services. We come to your home and precisely measure your space to determine accurate material quantities. This helps you eliminate waste and save money!
Installation
Wade Distributors is your Gulf Coast Flooring Specialist and premier source for all types of quality flooring, and we install them all. Whether you're replacing or adding new carpeting, or hardwood, tile, stone, or luxury vinyl plank, we have the expertise to ensure the job is done right every time, the first time. Once you've selected your new floor, we provide professional onsite measurements, removal of old flooring and skilled installation. Our professional installation offers peace of mind in knowing your floor will look amazing for years to come.
Interior Design Consultation
Whether you prefer a modern, retro, natural or fashion-inspired design, our interior decorators work with you to create an interior space that expresses your individual tastes. Our sophisticated design service can guide you through every home improvement project, including recommendations for flooring, window treatments, cabinets, countertops, color schemes and much more. If you're looking for a complete custom kitchen or bathroom remodel, make us your first stop for design ideas. Our goal is to help make your house a uniquely beautiful home.
Shop at Home
When you want to shop for new flooring from the comfort and convenience of your own home, we'll even bring samples to you! Use these samples as visual aids to see if the color and style match what you've envisioned for your spaces.
We're Here To Help
We go the extra mile to provide you with the quality you expect and the service you deserve. To get started on your next project, contact the better flooring choice, Wade Distributors!
Radiant Heating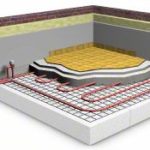 Tired of walking around in slippers and socks all winter? With radiant heating, you can comfortably walk barefoot across your floors even during the coldest months. While this might sound like an unattainable luxury, these systems are energy-efficient and use little electricity. They are often a smart choice for those with allergies since baseboard and forced air systems push dust and microbes into the air. Talk to one of our associates about radiant heating today.
Flooring Supplies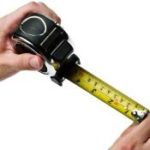 Visit our store to browse through all of our flooring supplies. Regardless of the type of floor you choose, we have the tools you need to install it yourself, as well as a friendly staff who can provide expert advice. Wade Distributors Inc. is also the place to shop for the special cleaning products and accessories you need.
Underlayment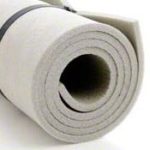 Underlayment refers to the 1/2 to 1/4-inch of material directly under the flooring and above the subfloor. The right underlayment can enhance the long-term wear and performance of many types of floors. Some companies even give substantial extensions to warranty coverage when the recommended underlayment is used. Common materials include plywood, fiberboard, or cement board. Plywood is the best choice for floors that are applied dry, including hardwood, luxury vinyl, and engineered wood. Ceramic, porcelain, and stone tiles, which are applied with mortar, do best with cement board or a fiber-cement combination.
Our Brands
Cork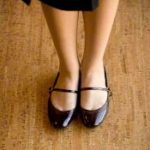 As consumers become more interested in sustainable building materials, cork flooring is a trend that's here to stay. Cork is made from the waste of cork wine-stopper manufacturing, so it's a recycled material harvested with sustainable manufacturing practices. However, cork floors go beyond the boring beige of bulletin boards, with a range of customizable colors and designs to choose from. Cork is designed to last at least 40 years, has natural anti-mold and microbial properties, and is fire-resistant. It also provides a cushioned feel and natural thermal and sound-dampening properties.
Our Brands
Get Started
Ask our sales staff about the different types and grades of underlayment—we'll be glad to advise you, so you'll be sure to have the best performance and most satisfaction from your new floor.
Request Your Free Estimate